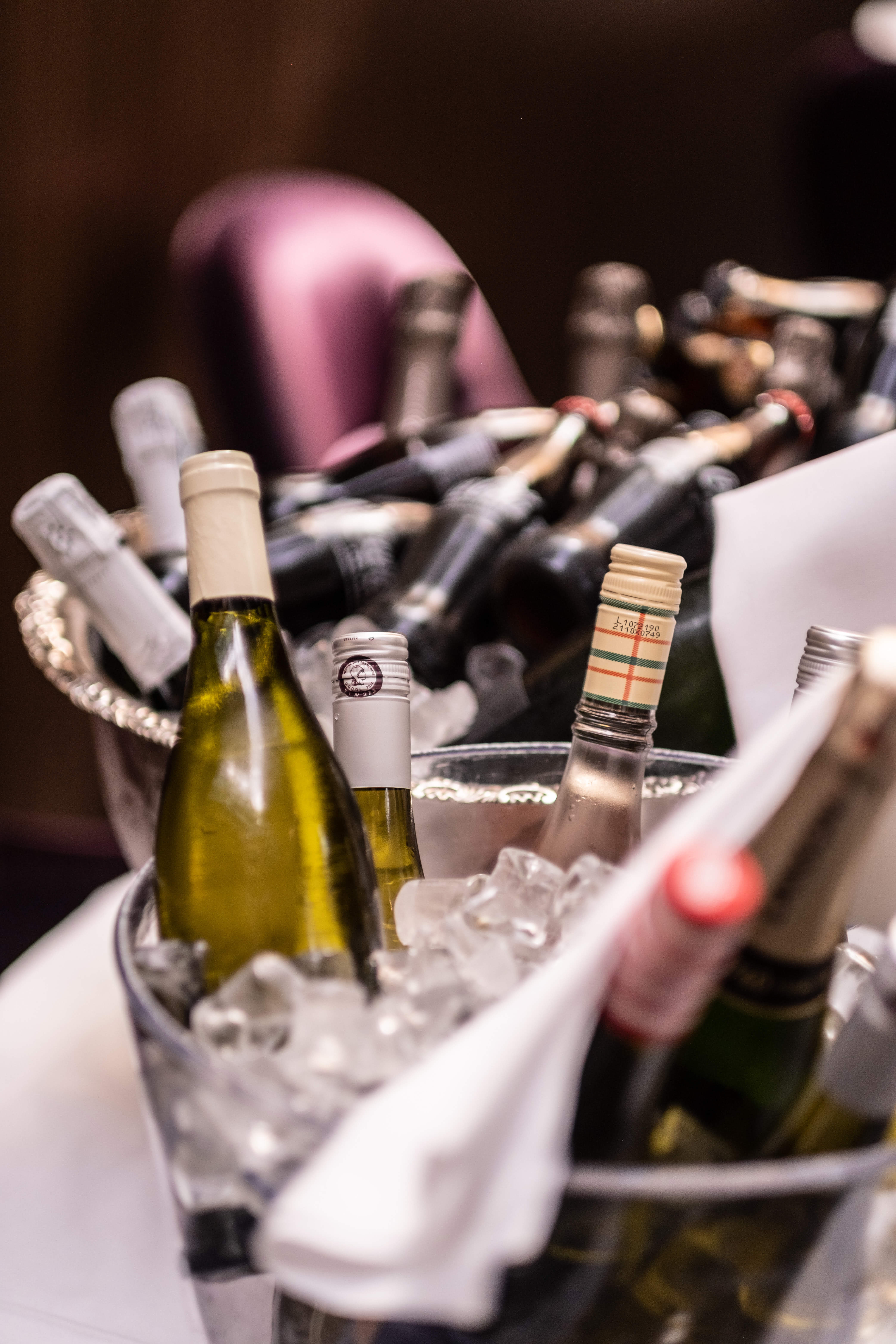 CHAMPAGNE TASTING | 795
This basic course in champagne covers both history, grape varieties, geographical locations, and the fantastic and highly traditional craftsmanship involved in the production of champagne.
We taste five different types of champagne, each differing in production method, grape composition, region, and vintage, all under the guidance of our experienced and knowledgeable sommelier.
WINE TASTING | starting at 495
Choose from various themes, such as "from Valpolicella to Amarone," where we explore the most classic wines from the world-renowned Valpolicella district in the Veneto region – home to, among others, Amarone.
You can also choose to sample wines from selected districts such as Burgundy, Bordeaux, or why not Piedmont? Here, you have the opportunity to choose the focus, whether you would like a tasting of some of the more exclusive wines from these districts or if you prefer a broader and more generic tasting of the different types and styles of wine found in each area. In short, there's probably no tasting that we can't arrange – so don't hesitate to ask.
See you there!
Minimum number of participants: 8 people. Tasty snacks are included in all tastings.
Monday - Thursday

Friday - Saturday

Sunday
24 December - 25 December

26 December - 29 December

31 December

01 January - 02 January

In the mood for a hotel breakfast? Contact us for a table reservation.